We are excited to welcome you to Boston in 2017!
Keynote Speakers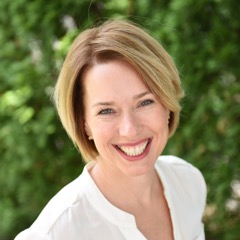 Holly St. Clair
Chief Digital Officer
Commonwealth of Massachusetts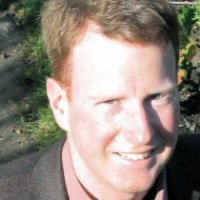 Paul Ramsey
Solutions Architect
CARTO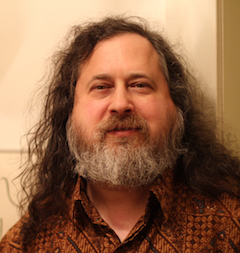 Courtesy of Blake Livingston / CC-BY-SA
Dr. Richard Stallman
Founder and President
Free Software Foundation
X
Richard Stallman
Free Software: Freedom, Privacy, Sovereignty

The Free Software Movement campaigns for computer users' freedom to cooperate and control their own computing. The Free Software Movement developed the GNU operating system, typically used together with the kernel Linux, specifically to make these freedoms possible. Since proprietary software often sends reports on its users' activity, avoiding proprietary software is an essential part of recovering practical privacy. For state agencies, avoiding proprietary software is crucial for recovering the country's computational sovereignty.
Dr. Richard Stallman launched the free software movement in 1983 and started the development of the GNU operating system (see www.gnu.org) in 1984. GNU is free software: everyone has the freedom to copy it and redistribute it, with or without changes. The GNU/Linux system, basically the GNU operating system with Linux added, is used on tens of millions of computers today. Stallman has received the ACM Grace Hopper Award and the ACM Software and Systems Award, a MacArthur Foundation fellowship, the Electronic Frontier Foundation's Pioneer Award, and the the Takeda Award for Social/Economic Betterment, as well as several doctorates honoris causa, and has been inducted into the Internet Hall of Fame.
X
Holly St. Clair
Talk information coming soon
Biographical information coming soon
X
Paul Ramsey
Why We Code

The economics of open source seem as dire as ever, and yet the communities continue to churn out new software of all kinds, in all categories. There seems to be a disconnect. Can we square the self-interest of users with the self-interest of developers to keep the ecosystem alive in the long term?
Paul Ramsey is a Solutions Engineer at Carto. He has been working with geospatial software for over 15 years: consulting to government and industry; building a geospatial software company; and programming on open source software. He co-founded the PostGIS spatial database project in 2001, and is currently an active developer and member of the project steering committee. In 2008, Paul received the Sol Katz Award for achievement in open source geospatial software. Paul speaks and teaches regularly at conferences around the world.
Participate
Want to get involved? This conference is powered by the community, your involvement makes the event thrive.